The key machine for receiving – stockpiling – dispersing – metering.
The H100 input batch feeder is a large-volume scraper-chain conveyor with integrated milling unit for pourable and granulated materials.
Our customers appreciate the solid construction, the minimal maintenance costs and the extremely low power consumption (from 12 KW connected load) of the Havelberger input batch feeders.
The H100 is impervious to surge water and very quiet.
Vertical container walls completely prevent bridging.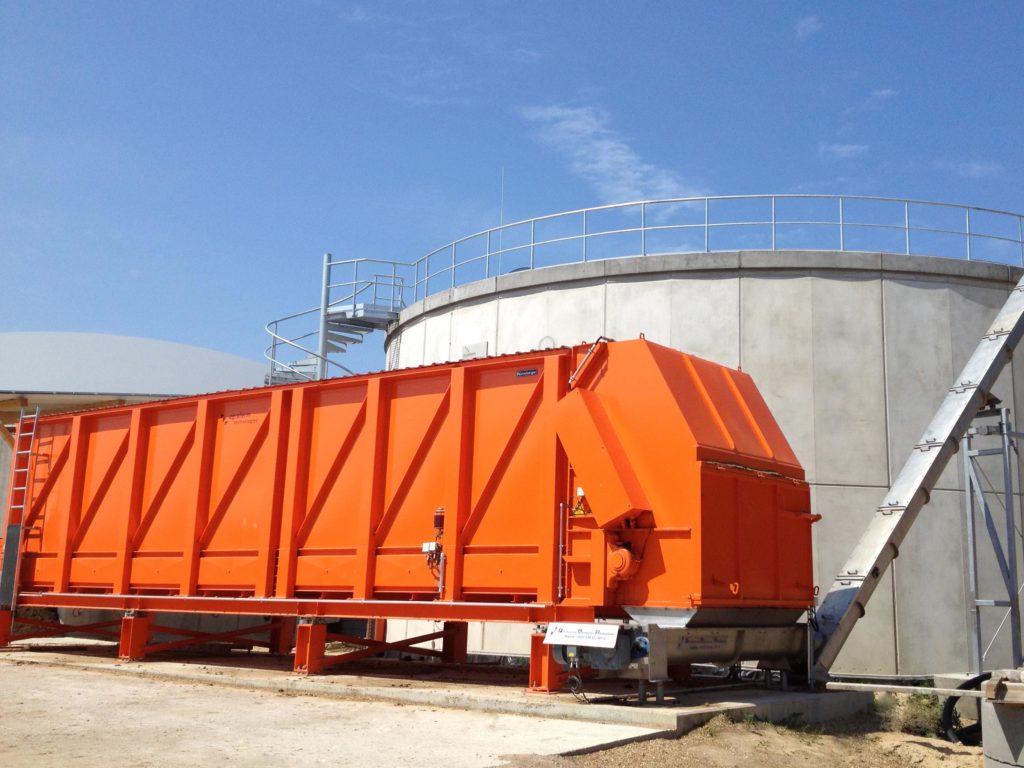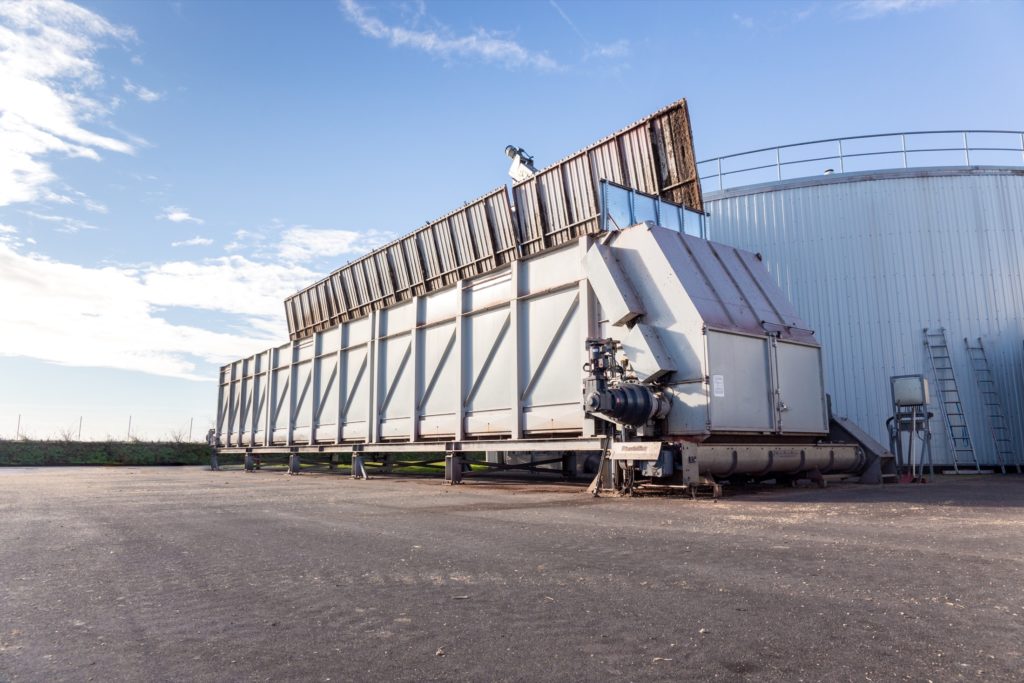 A multitude of input materials can be metered with the flexible milling drum concept and the reliable conveying thanks to the laterally guided chain. The delivery rate can be infinitely adjusted with a frequency converter. The flow of material can be specifically directed towards the centre of the subsequent conveyor element by means of an adjustable guide plate. Blocking of the subsequent conveying element can thus be prevented. Delivery of the substrate onto screws, conveyor belts or into other conveyor systems is done with precise metering.
Professional workmanship and high-quality corrosion protection guarantee a long service life.
Loading of the input batch feeder:
The scraper-chain is driven by electronic planetary gear motors, controllable via a frequency converter.
The dimensioning of the drive can depend on the factors above. Depending on the circumstances, the drive can be arranged on the right, the left or on both sides.
At the discharge point of the batch feeder is the milling head, which evenly mills the pourable and granulate material introduced into it using milling drums arranged obliquely to each other and passes it on to a downstream transport unit.
Downloads
Technical specifications
Additional equipment
Downloads
Technical specifications
Additional equipment