Mobile solution – quickly deployed – easy commissioning – cost-effective.
The H200 input batch feeder is a scraper-chain conveyor with integrated milling unit, specially designed for rapid implementation. The metering silo is delivered by a freight forwarder ready for connection and is ready for use within a short space of time. Optional container castors which can be installed allow for movement on the premises (semi-mobile). The H200 metering silo can also be equipped with a hook lift frame. This also allows for short-term implementation on the street.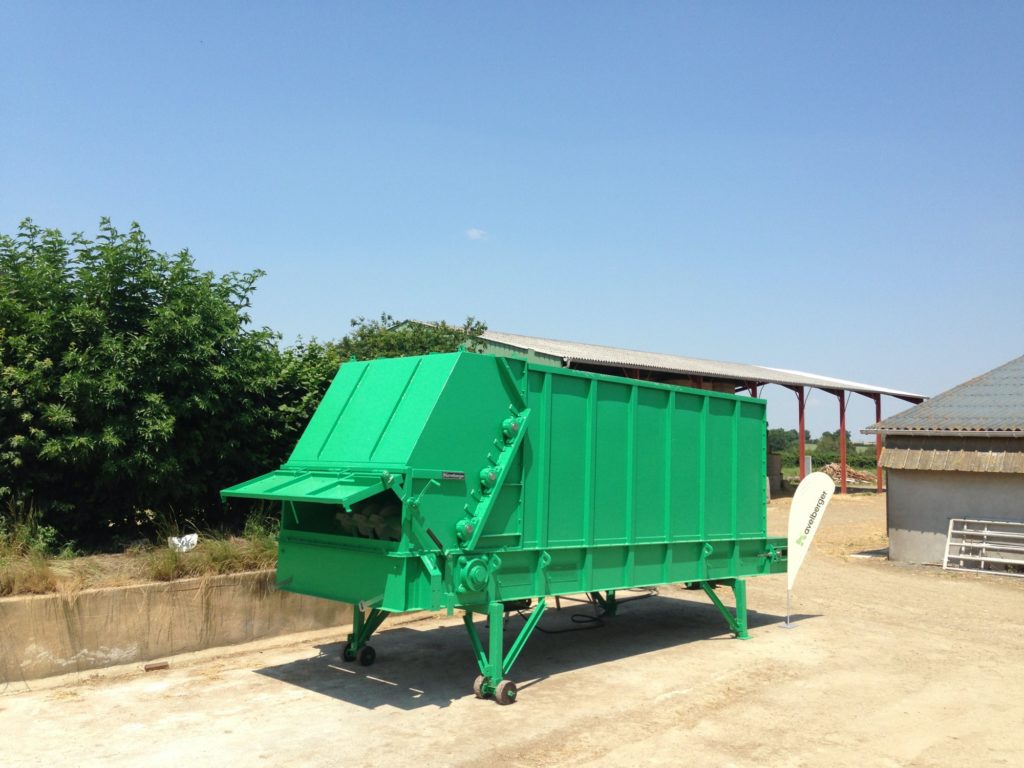 The scraper-chain is driven by plug-in gear motors, controllable via a frequency converter.
The dimensioning of the drive can depend on the factors above. Depending on the circumstances, the drive can be arranged on the right, the left or on both sides.
At the discharge point of the batch feeder is the milling head, which evenly mills the pourable and granulate material introduced into it using milling drums arranged obliquely to each other and passes it on to a downstream transport unit.
Different milling drum variants are used according to the specific properties of the transported material.
Downloads
Technical specifications
Additional equipment
Downloads
Technical specifications
Additional equipment