Automatic supply and cleaning systems for process fluids
We have supplied a complete, automatic supply and cleaning system for water-miscible cooling lubricants, oils or washing water with continuous separation of
a) light materials such as tramp oil, metal soaps, grease, graphite, creaming, etc.
b) solids such as the finest magnetic and non-magnetic metal particles, corundum, grains of sand, etc.
for a German domestic appliance manufacturer.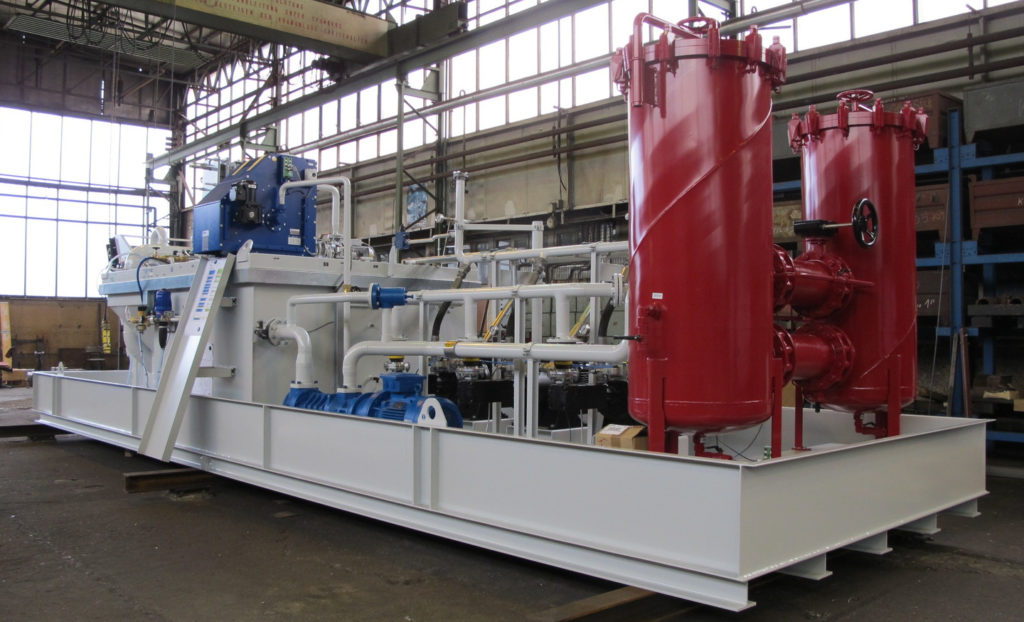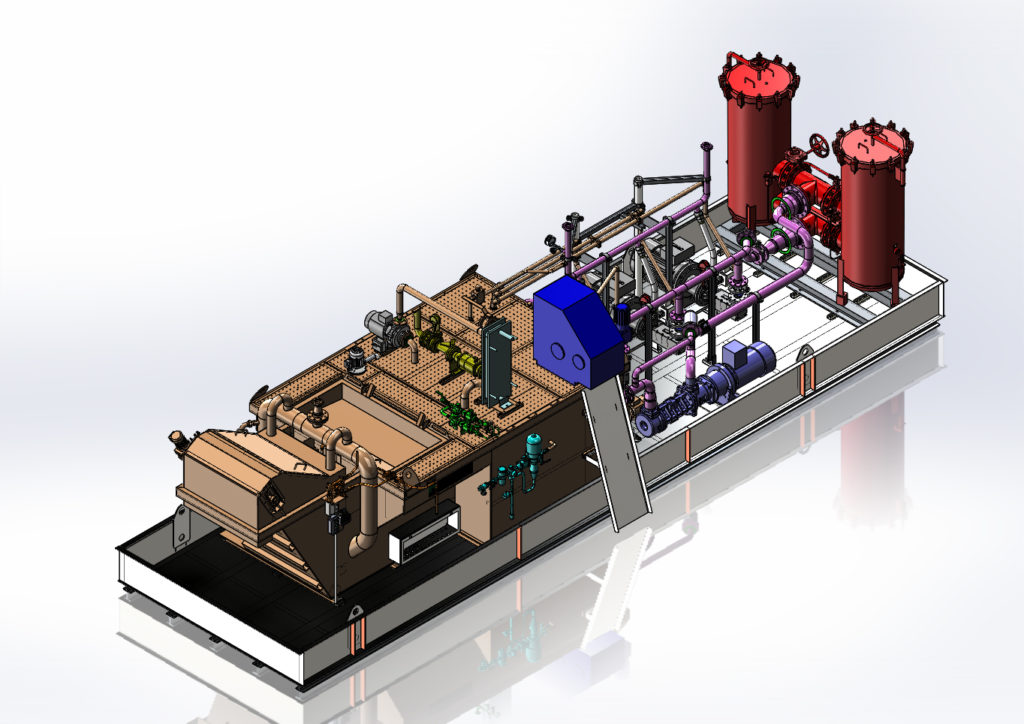 Our tasks included support during constructional design, drawing up water hydraulics plans and designing pumps. Procurement, mechanical engineering and plant equipment were all in one place.
In addition to the container, manufactured by a specialist company taking the DIN standards into consideration in accordance with Sec. 19 of the WHG (Water Resources Act), all pipe systems and pumps were installed. The pumps and units were handed over with electrical wiring ready to connect.