Biomass is prepared before refinement as the base substance for plastic, as a raw material for wood pellets or as an energy source for biomass cogeneration plants.
Various process steps such as shredding, screening, sighting, cleaning of pelletisation require material flows of biomass which has been stored in silos beforehand with constant precise volumes.
Input batch feeder silos from Havelberg are used here.
The biomass can be unloaded from the delivery vehicle directly into the 200 m³ silo, for example, and later fed into processing in a metered fashion.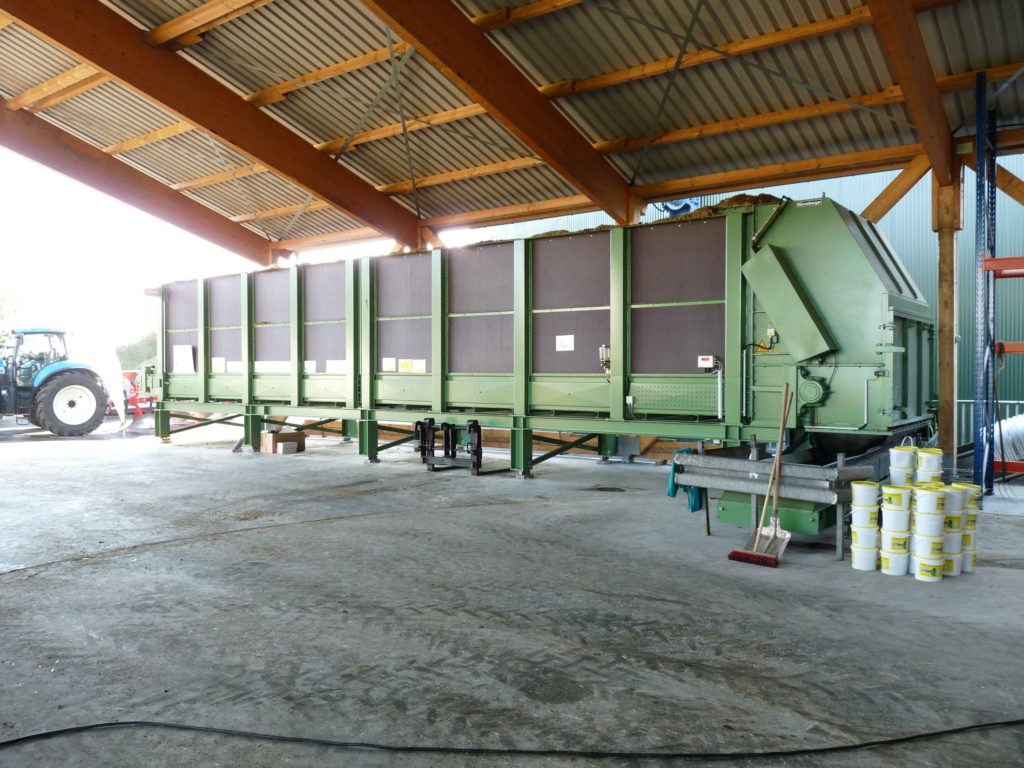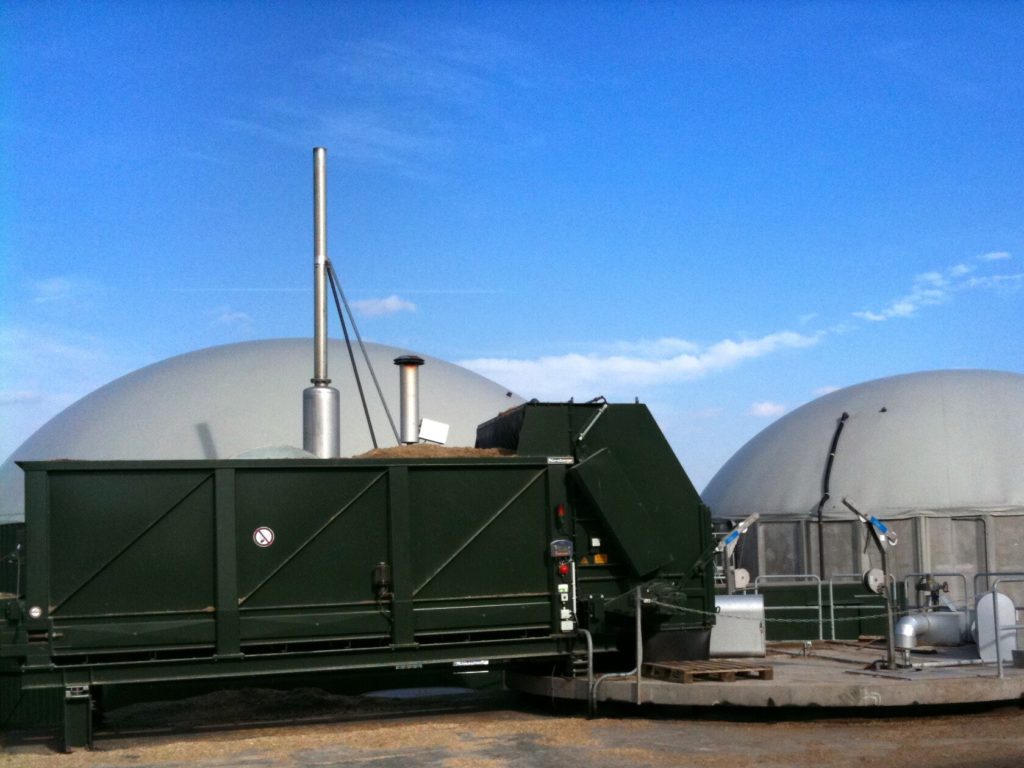 The precisely metered feeding of biogas fermenters with a wide variety of fermentation substrates makes a significant contribution to the profit or loss from a biogas plant. Material service lives and guaranteed mileage (fault-free working) are an essential component for the successful operation of a biogas plant.
The H100 input batch feeder has proven itself in practice on many biogas plants.
Receiving – stockpiling – dispersing – metering
This is the basic functioning of our input batch feeders. The length, height, width, throughput, and much more of our bulk solids conveyors can be adjusted and are designed precisely for the appropriate transported material and in accordance with the customer's specifications. Our customers benefit from many years of experience in the processing of bulk solids.
The input batch feeders can be equipped with a multitude of additional equipment. This includes a weighing system, stainless steel container walls or a container cover with hydraulic operation, for example. Other components such as screw or belt conveyors round out our scope of delivery.
The integration of input batch feeders and additional conveyor technology into new construction projects or the replacement of entire components in existing delivery systems (repowering) is successfully implemented for our customers.
With solid supply from Havelberger, you have a high-performance and reliable system at your disposal.